Mr. Loutfy Mansour
Chief Executive Officer, ManCapital LLP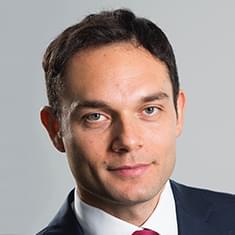 Loutfy Mansour is currently the Chief Executive Officer of Mantrac Group and Man Capital LLP.
Mantrac Group is the exclusive dealer of Caterpillar products for Nigeria, Ghana, Sierra Leone, Liberia, Kenya, Tanzania, Uganda, Iraq, Egypt and parts of Russia. The Group is one of the top five Caterpillar dealers globally and was named as the world's largest dealer of Caterpillar EP power systems in 2017. Mantrac Group also sells non-Caterpillar equipment including SEM construction equipment and Perkins generators and provides IT solutions and services in Kuwait and KSA, in addition to the previously mentioned countries.
In 2010, Mr Mansour founded Man Capital LLP, as the investment arm for the Mansour Group. Man Capital's activities include investing in international private equity, venture capital, real estate and debt.
Prior to joining the Mantrac Group as CEO in 2007, Mr Mansour worked as an Analyst in the Investment Banking Division of Goldman Sachs in London, where he was part of the Industrials and Natural Resources Advisory team.
Mr Mansour holds a Bachelor's degree in Business Administration from McDonough School of Business at Georgetown University.